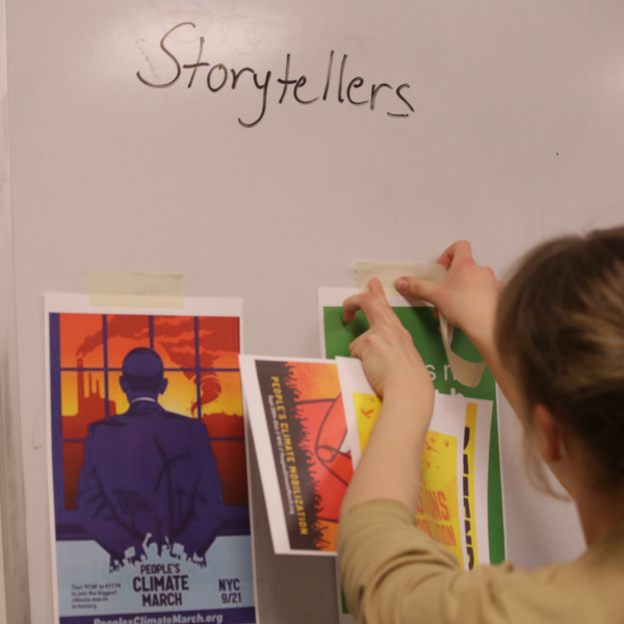 Teaching Climate, Inspiring Action
March 24, 2017
This interactive event focused on ideas and experiences on approaches for teaching students to communicate and take action on climate change. Participants discussed methods ranging from community-based education to artistic interventions to policy advocacy.
Organized with Sara Wylie and Sharon Harlan of Northeastern University's Social Science Environmental Health Research Institute (SSEHRI)
Through a series of lightning talks and brainstorming collaborations, participants explored climate change in a global and local Boston context, including how to partner locally across academic, non-profit, technology, arts, and policy stakeholders. This event welcomed academics, students, non-profit leaders, community organizations, and government.